About Us
Ora means many things in different languages including health, vitality, happiness, life, wellness and light. It represents our enduring philosophy of caring for the wellbeing of our clients and helping them to achieve their best skin, through safe, non-invasive technologies and products, that are simply the most advanced solutions that science and nature offers. At Ora, we believe being confident in your skin is the real beauty boost - that comes from within and expresses itself with a healthy glow. 
Over 30 years, we have built a reputation for exceptional results and have led the way in providing the highest quality, effective skin care service in Perth. We know the importance of safe and effective treatments, that's why we've invested in the best equipment from the very beginning, often leading the Perth industry in implementing and upgrading technologies, such as IPL technology 18 years ago! As such, we are one of Western Australia's most experienced and trusted Clinics for advanced, non-invasive skin rejuvenation and hair removal technologies. 

We specialise in skin revision, rejuvenation and age management as well as paramedical skin care prescriptions, aiming to enhance your skin's health to the best level possible. We understand how skin works and how it responds to therapies and external factors. Our services cater for men and women, from teens to mature age because we believe you can have great skin at any age!
So come and visit Ora Skin and let's find out how we can help you achieve your best skin - naturally, safely and efficiently. We will always aim to exceed your expectations, and look forward to welcoming you to Ora soon.
"A flower does not think of competing with the flower next to it. It just blooms."
ZENKEI SHIBAYAMA
---
---
OUR FOUNDER
Donna Kellett
Our founder, Donna Kellett is the inspiration behind Ora Skin (formerly North Perth Beauty & Advanced Hair Removal). Donna's passion for advances in skin rejuvenation technologies and products is what guided her to establish North Perth Beauty, in 1992. Word soon spread of the impressive results she and her staff were achieving and she quickly built up a loyal following and a client base which extended from Perth's most northern suburbs to far south of Fremantle and beyond. Many of those loyal clients we still have the pleasure of treating!
Although Donna is no longer hands on performing treatments, she remains very involved in the day-to-day runnings and guidance of Ora. But most of all, it is her passion for achieving the best results for her clients that continues to motivate her. Donna's relentless search for excellence in technology innovations, treatments and products over 27 years has given her an impressive depth of knowledge and the ability to discern the highest quality solutions that her clients can benefit from.  
The management of the Clinic also reflects her motivation in that pursuit of excellence, in embracing the challenges of change in the industry, in looking after our clients and each other with integrity.
Since the day Donna opened the doors to North Perth Beauty all those years ago, the Clinic has seen many exciting changes and growth throughout this time. Now in its 27th year, Donna brings her vision and style to fruition with a rebrand and change of name to Ora Skin.
"Healthy, radiant skin is a wonderful intimation to the beauty within ourselves. Ora's goal is to help clients experience the confidence that good, healthy skin can bring, because we believe you can have great skin at any age and we know how to help you achieve it. We recognise every client as our ultimate focus no matter what treatment you are visiting us for."
Donna Kellett
---
---
Skin Therapists!
Dedicated, experienced and loving what they do...
Our team of professional, highly skilled, knowledgeable Ora Clinicians are the very best in the industry and have been carefully selected to ensure you can trust that you will always receive the highest level of treatments and services. They are committed to education and ongoing training to not only look after you but deliver quality treatments and clinically proven results.
CAREERS @ ORA
Are you confident and passionate about skin? Would you like a career in a forward-thinking company, working within a friendly, supportive and inspiring team with all the latest treatments, technologies and skin care?
One of the keys to Ora Skin's enduring success and popularity is the depth and quality of our team of clinicians. Ora is staffed exclusively by a team of senior clinicians with advanced industry experience. We believe that's the level of expertise and experience our clients want and that's what we deliver. It's our cultural mission and vision to always strive for excellence in our industry.
We are committed to ongoing training, education and support to keep you at the forefront of our industry and offer you an opportunity to grow and develop within a reputable clinic that has over 24 years of industry experience. We pride ourselves on delivering exceptional customer service, outstanding treatment quality and appropriate aftercare support in an environment that's beneficial to clients and rewarding for our team members.
Most of our therapists have been with us for long periods of time, however, occasionally positions become available. If you would like to apply for a position or register your interest to become a part of our team, please email your CV, including a cover letter to
---
---
ORA IN THE COMMUNITY
Contributing to the broader community lies at the heart of the Ora ethos. We know first hand, just how vital these causes are in their fight to restore health in body, mind and skin.
---
---
ORA SKIN EVENTS
Join us for a glass of bubbly at our free, informal and fun events. Increase your awareness of good skin care choices and the benefits of safe, non-invasive skin treatments to maintain a youthful and healthy complexion. All are welcome but reservations are essential as places are limited.
Register your interest at
---
---
ORA REWARDS
We love rewarding our wonderful clients with fabulous discounts or bonus treatments and we do this through our Ora Rewards loyalty programme. You'll love it, it's easy we just require your email and date of birth, we'll do the rest for you! 
Subscribe to our newsletter to keep up to date with the latest developments. 
---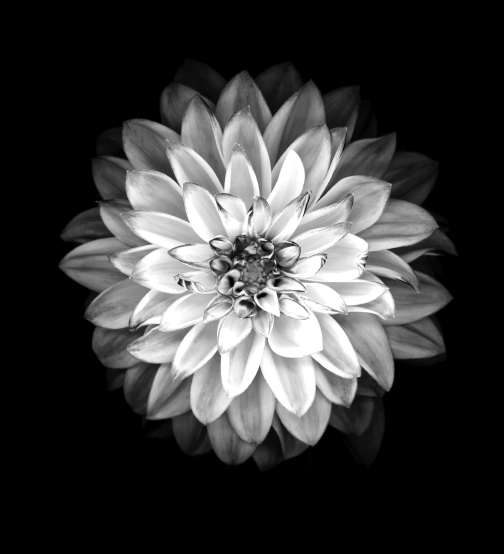 "At every stage of its life, the flower embraces its imperfections and exudes a unique grace that is the essence of beauty."
---