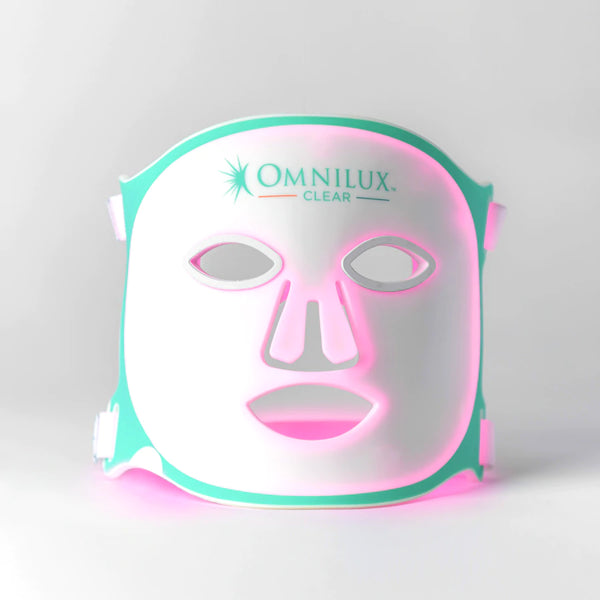 OMNILUX CLEAR
Reveal the Real You with Acne-Free Skin
Acne can make us feel less than who we truly are. Take control of your acne, and experience the relief and confidence of clear, healthy skin with gold-standard Omnilux medical technology in the comfort of your own home.
Significantly reduce or eliminate acne in a series of easy, pain-free 10-minute treatments with Omnilux CLEAR™*
Reduces active acne and blemishes, redness & inflammation

Helps clear breakouts faster

Reduces and helps soften the appearance of acne scarring

All natural, no pain, side effects or downtime
We recommend a course of treatments: 10-minute treatments per week for 6 weeks. Once the initial series is complete, use Omnilux CLEAR at the earliest signs of a breakout.
Omnilux CLEAR is compatible with most skin care routines, however we do not recommend using your device in conjunction with Accutane or retinol products.
Charge your controller & then connect it to the device

Prepare your skin

Secure the device to your head using the velcro straps

Start the 10-minute treatment

Remove the mask and apply moisturiser to skin

Gently wipe down the mask